In this article we will explain to you how to grow business using internet in 5 easy steps
Everyone is knows that the goal of marketing is profitably grows sales … but HOW?! …
Well, there are only two ways to grow sales, you can acquire more customers, or generate repeat purchases from your existing customers.
I can help you do both by combining marketing expertise with digital expertise to leverage the incredible power of the internet.
Let's walk through the five steps to growing your business with internet marketing:
1 – Build
It starts by building a well designed Website which is optimized for search engines and mobile devices.
Your website must engage visitors in 10 to 15 seconds and quickly communicate your marketing message
"what you sell" and "why you better than competition"
2 – Attract
Next you need to attract the right visitors to your website from the main sources of internet traffic:
Paid Search
Direct Traffic
And Referral Traffic
Every website needs a plan to attract visitors, now, while these plans will vary based on type of business and target audience.
Every business should continually optimize their website for search engines.
It is also a good idea to use paid advertising to build maximized revenue and increase your website traffic.
3 – Convert
Once you have visitors your website must convert them into leads, for that to happen,
Your visitors need to take an action, like requesting more information, making an e-commerce purchase or visiting your store or restaurant.
That takes to "call to action" something to motivate the behavior you want.
Increasing your conversion rate requires tracking traffic and learning more about how visitors engage with your site,
then you can optimize your site to increase conversion rate by adding content such as videos, which studies have shown can increase conversion rates by up to 400%
4 – Close
After your website generates leads, you need to close them, studies have shown that leads going cold within an hour, so it is critical to respond to leads quickly, you should always have a "safety net" in case you can't get to the lead immediately, an email auto-responder to a contact form and call answering service are two "safety net" that can keep leads warm until you connect with them, or even better, you can close the lead before they ever leave your website by using online chat
5 – Repeat
Finally, once you have customers you have the opportunity to generate repeat purchases, success required building customer relationships and communication relative messages
Email is one of the best tools to communicate highly relevant and personalized messages that are proven to generate more sales,
you can also use email to conduct customer satisfaction surveys and improve your business operations to keep customers happy,
because happy customers spend more and less likely to leave for a competitor.
I can help you with all the 5 steps or just steps you need, so give me a call today and I will be happy to partner with you.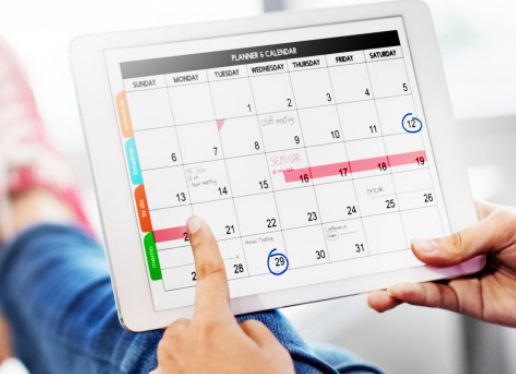 Pick perfect date and time to talk with one of our experts, let's do something awesome together
Schedule
Meeting
Talk directly to one of our EXPERTS and let us do something awesome!